At Pettijohn Auto Center we're doing our best to Make A Difference in Our Community…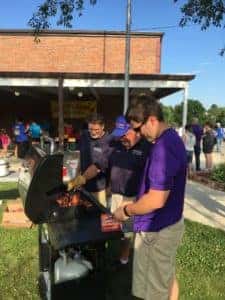 Thanks to your support, Pettijohn Auto Center is a Proud Sponsor of the following events, schools,organizations, and causes listed below and many more throughout in Northwest Missouri and Southern Iowa.
Thank you for making these partnerships and contributions possible by supporting us and other local businesses.
By doing business at Pettijohn Auto Center you help keep your hard earned dollars flowing back into your children's schools and activities, local organizations you belong to, as well as our local police, firefighters, hospitals, and fundraising efforts.
We appreciate your business and hope we can always help support the communities we serve far beyond your automotive needs.
From all of us here at Pettijohn Auto Center we'd like to thank you for your business and support to help keep our community great!
Here are just a few of the events, schools, organizations, and causes we've been fortunate to work with over the past few years:
South Harrison High School Band
Camp Quality Northwest Missouri
Cameron Veterans Assistance League
Lamoni Fair Board
Cameron Regional YMCA
Gilman City FFA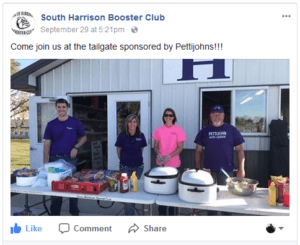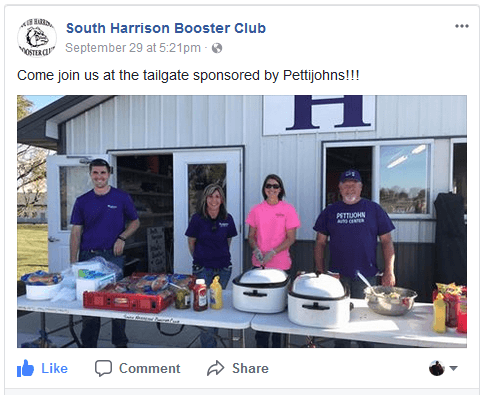 North Harrison High School Band
Cameron Veterans Memorial Golf Course
Stanberry JC Club – Car Show Sponsor
Grant City Lodge #66
Northwest MO Area Agency on Aging
Cure 4 Mecp2
Cardinal Booster Club (Leon IA)
Sheridan CBC (Grant City, MO)
Stanberry Planning & Dev. Corp.
Cameron Sea Dragons
Harrison County Community Hospital
Stanberry 4th of July Committee
Gentry County Junior Livestock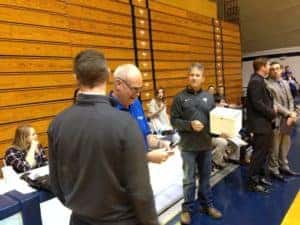 Mercer Co Fair Board
Allendale Community Betterment
Blythedale Free Fair
Mercer County Health Dept.
Jameson Lions Club
BTC Bank – BTC Area Youth Benefit Corp 5K Color Run
South Harrison Booster Club
Albany Young Farmers
Harrison County Multipurpose Center
Pattonsburg Booster Club
Albany Booster Club
Gentry County Historical Society
Bethany Country Club
Ringold County Sheriff's Reserves
Youth in Agriculture Fund – Missouri State Fair Foundation
Pattonsburg Car Club – Pattonsburg Car Show